Project
The FLUIDGLASS project develops a new and innovative concept for multifunctional solar thermal glass facades systems. The FLUIDGLASS approach turns passive glass facades into active transparent solar collectors while at the same time controlling the energy flow through the building envelope.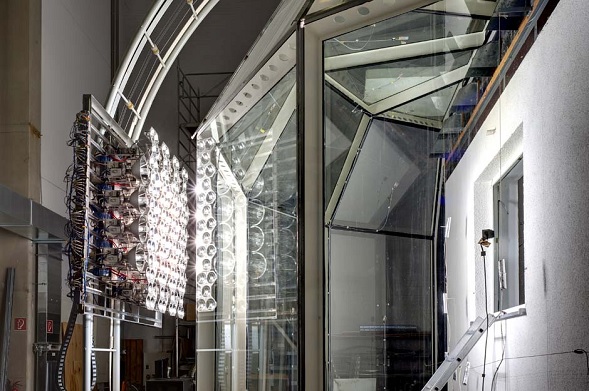 FLUIDGLASS unites four key functionalities in one integrated system: The system firstly acts as a fully transparent solar thermal collector, which enables harvesting of solar energy even in buildings with large glass share. It secondly acts as transparent insulation layer and thirdly controls the solar radiation transmission and inner glass surface temperature thus increasing the thermal user comfort and reducing the demand for heating, cooling and lighting. At the same time FLUIDGLASS substitutes conventional HVAC components such as cooling and heating panels.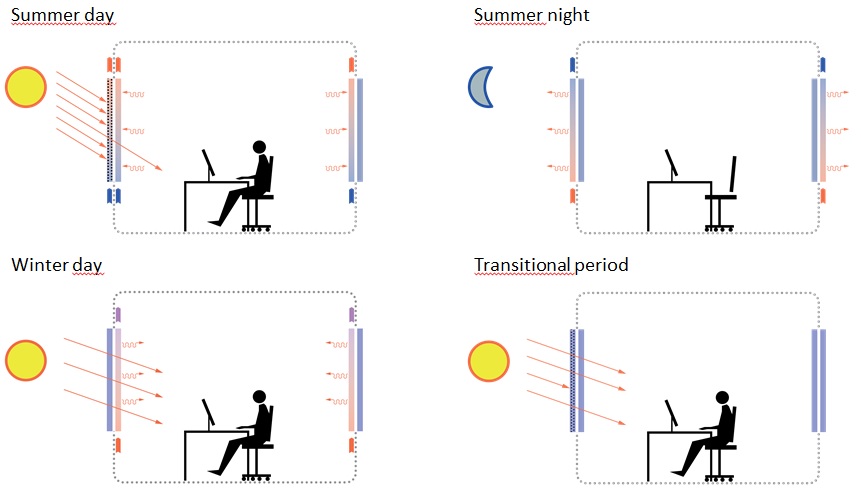 Replacing four different systems by one, FLUIDGLASS brings a significant cost advantage compared to existing solutions. FLUIDGLASS increases the thermal performance of the whole building resulting in energy savings potential of 50%-70% for retrofitting and 20%-30% for new low energy buildings while the comfort for the user is significantly improved at the same time. Compared to state-of-the-art solar collectors FLUIDGLASS has the elegant but neutral aesthetics of clear glass. This allows full design freedom for the architect in new built applications and enables retrofits that do not destroy the original look of an existing building.